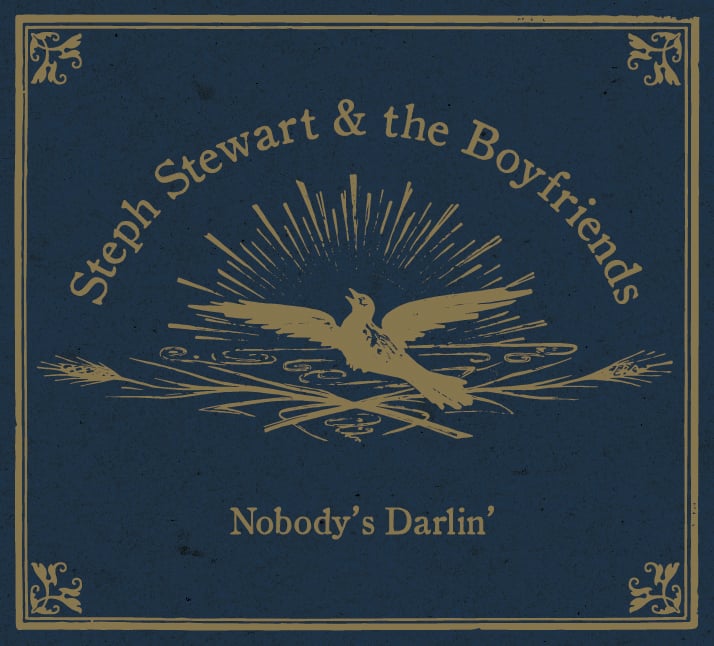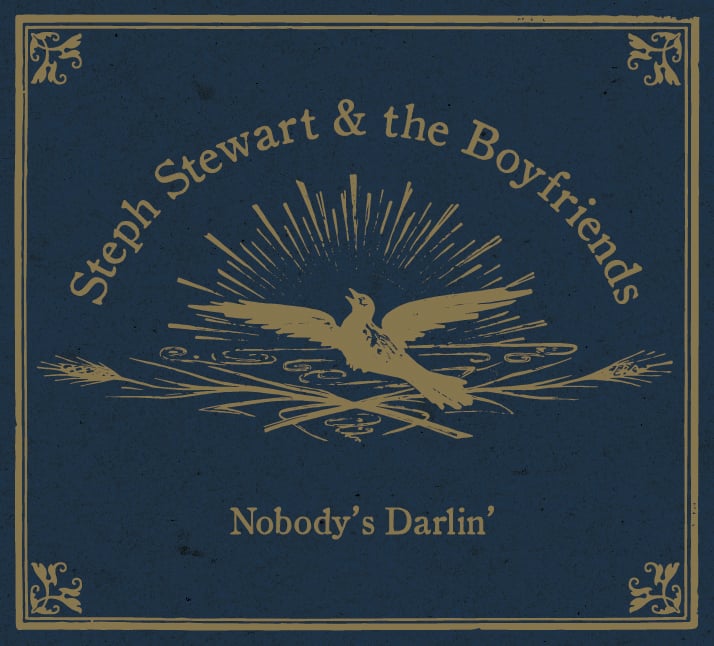 Nobody's Darlin'
$15.00
Before she formed Steph Stewart & the Boyfriends, Stewart grew up in the foothills of western North Carolina, surrounded by Appalachian folk music and the twang of her grandfather's classic country records. The sounds of the hills stayed with her years later, influencing everything from the songs she started writing in high school to the Americana string band she formed in 2013. That band, the Boyfriends, explores new limits on Nobody's Darlin', Stewart's second album of raw, rootsy originals.
With its mix of back porch folk and unassuming America, Nobody's Darlin' is raw at points and refined at others. Pretty much everyone sings, and the Boyfriends — Omar Ruiz-Lopez, Nick Vandenberg and Mario Arnez — decorate Stewart's songs with triple-stacked harmonies, mandolin solos, fiddles and plenty of guitar fretwork. Everyone switches instruments, too, with multiple members of the band writing or co-writing songs. The result is an album that sounds like a proper group — with everyone trading the spotlight — rather than a solo project.
"Our backgrounds are very different," Stewart says of her band, which she pieced together while playing gigs in the Chapel Hill area. "These guys can play pretty much any instrument. They
studied music in college. I didn't approach music that way, but that's good. We can add really cool twists and turns to this band's music, because we're all pulling from different roots."
The band recorded Nobody's Darlin' with co-producer Jeff Crawford, a Chapel Hill-area musician who's worked with everyone from Thad Cockrell to Mandolin Orange. Looking to capture the spark of their live shows, the group recorded most of the songs live, bouncing between the Fidelitorium in Kernersville, North Carolina, and Arbor Ridge Studios in Chapel Hill.
On Nobody's Darlin' , Stewart and company make old-school folk for the modern age, bridging the gap between the mountain music Stewart heard as a child and the forward-thinking bluegrass of current groups like the Punch Brothers. There's plenty of country in the mix, too, with songs like "Pearl" taking their cues from the Hank Williams songbook.
It's music built upon tradition, but that doesn't mean it's traditionalist. Steph Stewart & the Boyfriends would rather push the envelope, whether that means writing the album's title track about a spoon-playing street musician that Stewart once encountered in Asheville, or taking out all the instruments (and all the Boyfriends) and turning the final track, "Mourning Dove" — which features cameos by guest singers Chessa Rich and Skylar Gudasz — into an a cappella song worthy of the campfire, the church and everywhere in between.